Habitat
The American Pika is a species of pika found in the mountain in western North America. They usually live in boulders above tree line. Pika live in colonies to protect themselves from their predators such as weasels, hawks, and coyotes.

What they eat
The American Pika are herbivorous. They eat mainly grasses, sedges, thistles, and fireweed. They do not usually have access to water in their environment. The vegetation they eat provide hydration.

Description
The American Pika is a small rodent like animal. It is about 7-8 inches long with brown and black fur. They have stout bodies with round ears. They are closely related to hares and rabbits. They average lifespan of the pika is 6-7 years.

Communication
Pikas communicate by make a high pitch squeak.






​
Powered by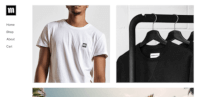 Create your own unique website with customizable templates.